By Profession of Faith: If you wish to receive Jesus Christ as your Lord and personal Savior and will follow Him in obedient baptism, you may join by profession of faith.
By Letter: If you are presently a member of a Baptist Church elsewhere and feel led by God to join with our church family, you may join by transferring you membership via a letter of recommendation from your former church. Present yourself for membership and our clerk will obtain the letter of transfer.
By Statement: If you were once a Baptist, but not currently a member of a Baptist Church, or if your former Baptist Church is no longer in existence, join by stating this fact. Your baptism in a church of like faith and order is enough.
By Baptism: If you are saved, but have not been scripturally baptized by immersion, present yourself for baptism.
From a Non-Baptist Background: If under the leadership of the Holy Spirit you wish to make this church your church, you may become a candidate for membership. You will be asked to tell
of your personal acceptance of Jesus Christ as Savior and Lord of your life. Baptism by immersion by an evangelical body will be acceptable. If you have not been baptized by immersion following your commitment to follow Christ you will need to be baptized by immersion to be received in to membership in the church family. The pastor will be glad to discuss this with you and answer any questions concerning this process for membership.
Bible Study/Sunday School: You may become a member of a Bible Study class (group) by simply attending and expressing a desire to join the group. Church membership is not a prerequisite for attending or membership in a Sunday School/Bible Study class.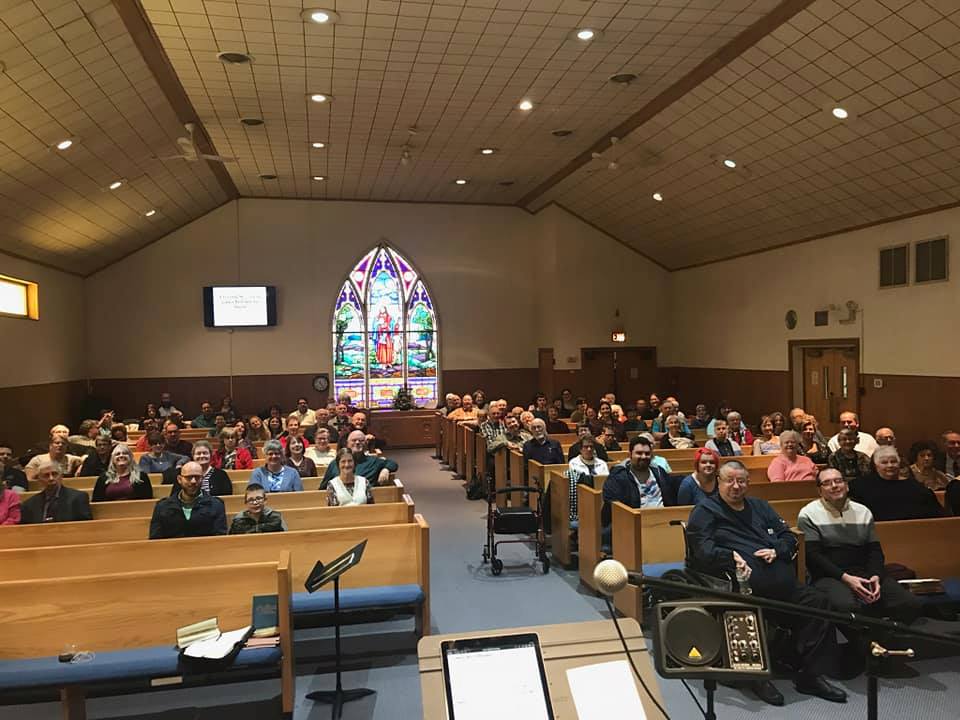 Church Address
741 S. Coldbrook Ave. Chambersburg, PA 17201
Mailing Address
750 S. 6th Street Chambersburg, PA 17201