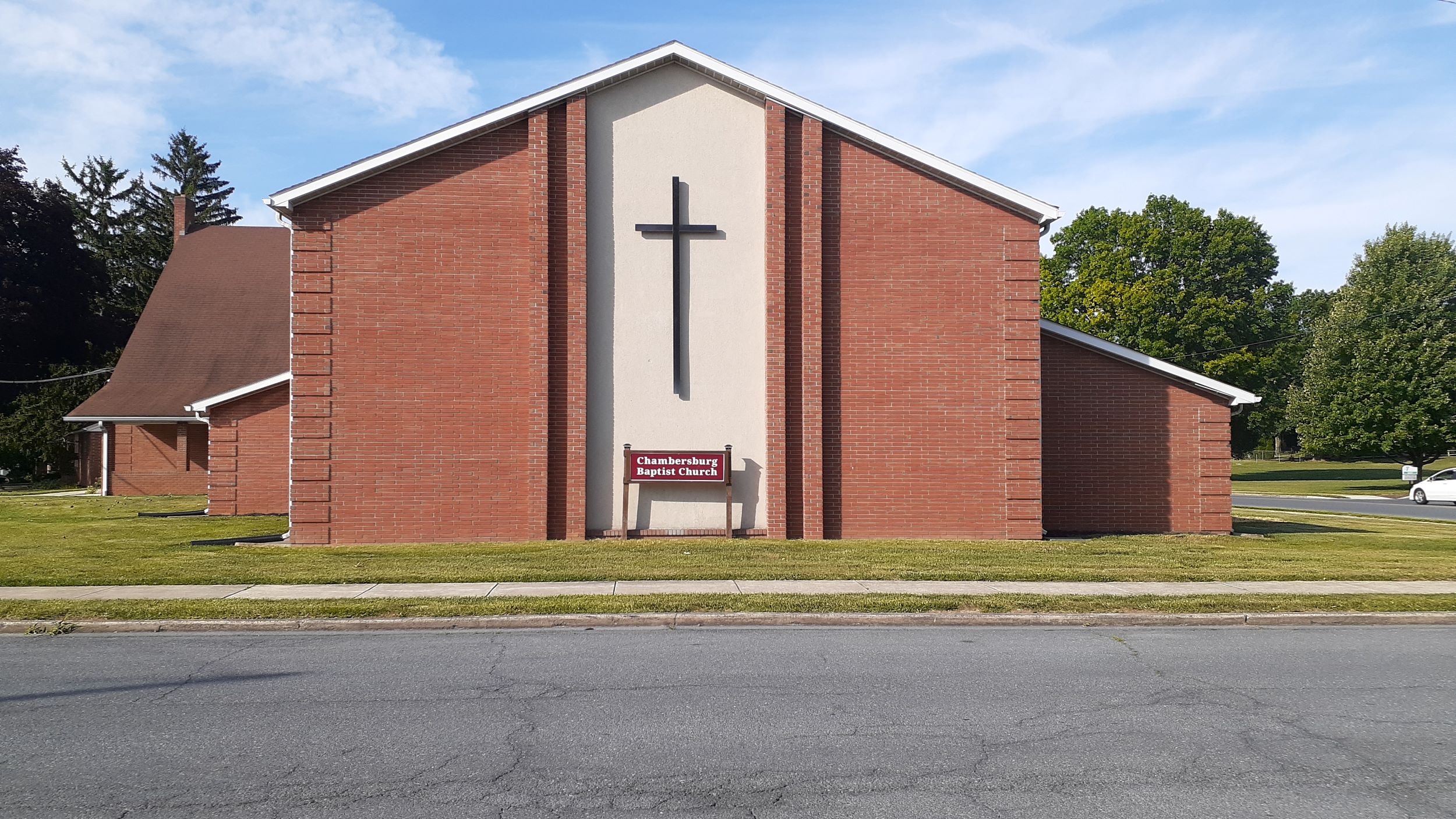 Welcome to Chambersburg Baptist Church, a member of the Southern Baptist Convention, Baptist Resource Network and Keystone Baptist Association. Our Pastor, Dr. Kenny J. Craig, preaches through the Bible verse-by-verse with the goal to Exalt the Savior, Equip the Saints and Evangelize the Sinners.
Our Direction: to "Magnify & Multiply" (M&M) – MAGNIFY God and His Word to help us Mature in Christ as we MULTIPLY His Kingdom
Our Mission: to be an ACTS 1:8 Church
Our Vision: to Love God & Love Others
Our Music: designed to prepare our hearts to receive God's Word. We use a mixture of contemporary worship and traditional hymns, changing our worship style from southern gospel or more contemporary along with the occasional specials from solo, duet or trio artists.
Church Address
741 S. Coldbrook Ave. Chambersburg, PA 17201
Mailing Address
750 S. 6th Street Chambersburg, PA 17201